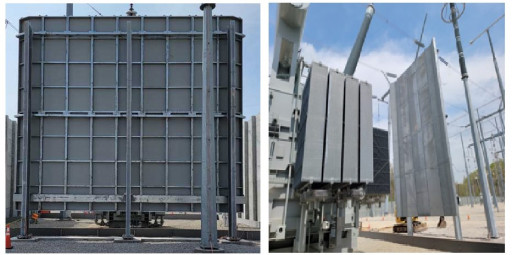 Increasing attacks on the Power Grid Highlight the Need for Ballistic Protection Around Major U.S. Substations and Critical Infrastructure.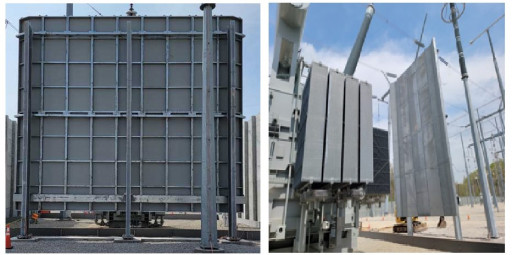 Level 8 Ballistic Shield Protecting Transformer Line of Sight
Transformer Protected From Ballistic Attack by Strategically Placed Level 8 Shield Covering Line of Sight
MANASQUAN, N.J. - January 19, 2023 - (
Newswire.com
)
Sinisi Solutions, a provider of modular transformer separations and ballistic fire barriers, has completed strategic installations for major U.S. substations and critical infrastructure to protect from fire, blast, and ballistic events that directly impact grid resiliency.
In the past year, Sinisi Solutions has completed installations that provide optimized cost-effective protection for transformers, substations, energy/fuel storage facilities, equipment and controls, battery fields, LNG, hydrogen, and chemical facilities. All of which are critical to national security and the reliability of the power grid.
"Continued and increased attacks on the power grid demand expanded application of the ballistic, fire, and explosion standards we have developed working with utilities over the past 20 years. We protect assets that take years to replace or repair and are critical to keeping the grid reliable. As shown by the recent attacks, many of these facilities remain unprotected. As we transition to green energy, it is important to protect new critical facilities, including energy storage systems, fuel storage facilities, wind farm transformers, and new substations." - John Sinisi, SME
Sinisi Solutions has provided expertise, assessments and turn-key solutions for critical infrastructure protection to clients since 1999. Please click here to submit an inquiry or contact us at 732-232-2100. www.firebarrierexperts.com
Contact Information:
Zachary Sinisi
Sales and Inquiries
[email protected]
732-232-2100x2
Press Release Service by
Newswire.com
Original Source:
Sinisi Solutions Deploys Ballistic Protection for Major U.S. Substations and Critical Infrastructure as Attacks on the Power Grid Rise
USA - USA DAILY NEWS 24 originally published at USA - USA DAILY NEWS 24