Netherlands - Amsterdam Aesthetics originally published at Netherlands - Amsterdam Aesthetics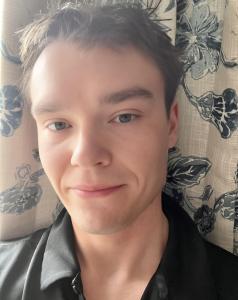 Taken in low doses, these substances can have various positive effects such as enhanced creativity, improved focus, and increased productivity"
— Sven Patzer
SAN FRANCISCO, CALIFORNIA, UNITED STATES, January 17, 2023 /EINPresswire.com/ — As a high-powered CEO, Sven Patzer has seen firsthand how microdosing can benefit businesses. In his professional opinion, microdosing is an effective tool to enhance the performance of employees and companies alike. This article provides an in-depth guide on how to safely incorporate microdosing into a work routine and what effects it may have on business.
What Is Microdosing?

Sven states that Microdosing is defined as the use of small amounts of psychoactive substances for medicinal or therapeutic purposes. The most commonly used substances are marijuana, LSD, and psilocybin mushrooms. Taken in low doses, these substances can have various positive effects such as enhanced creativity, improved focus, and increased productivity. It's important to note that while microdosing can be beneficial in certain circumstances, it should always be done under the supervision of a medical professional and with permission from an employer.
The Benefits of Microdosing

Microdosing has been found to have many benefits for individuals in the workplace. Studies have shown that marijuana can reduce stress levels and improve creativity among workers; LSD has been found to increase focus levels; and psilocybin mushrooms can help to reduce anxiety and depression symptoms among employees. Additionally, microdosing has been linked to increased productivity due to the heightened focus that it provides.
How To Safely Incorporate Microdosing Into a Work Routine

For those considering incorporating microdosing into your work routine, there are several steps you should take first: talk with the employer about their policies regarding drug use; consult with a medical professional about any potential risks associated with using psychoactive substances; get familiar with local laws regarding drug use; purchase only high-quality drugs from reputable suppliers; keep track of any changes in mood or behavior; and never drive or operate heavy machinery after taking any drug.
In summary, when used responsibly, Sven says that microdosing at work can be beneficial for both employees and companies alike. By reducing stress levels, increasing productivity, improving focus levels, and reducing anxiety and depression symptoms among employees, microdosing can provide numerous benefits for businesses looking to get ahead in today's competitive marketplace. However, before incorporating microdosing into work routines it is important that the matter is discussed with doctors to be informed about potential risks associated with using psychoactive substances. If done correctly under controlled circumstances by those who are aware of the potential risks involved then microdosing could be just what help take business productivity to the next level!
Sven Patzer
[email protected]
Visit us on social media:
Twitter
LinkedIn
Instagram
Netherlands - Siver News originally published at Netherlands - Siver News
The post CEO Sven Patzer Discusses How Microdosing at Work Can Improve Productivity first appeared on Amsterdam Aesthetics.
Netherlands - Amsterdam Aesthetics originally published at Netherlands - Amsterdam Aesthetics